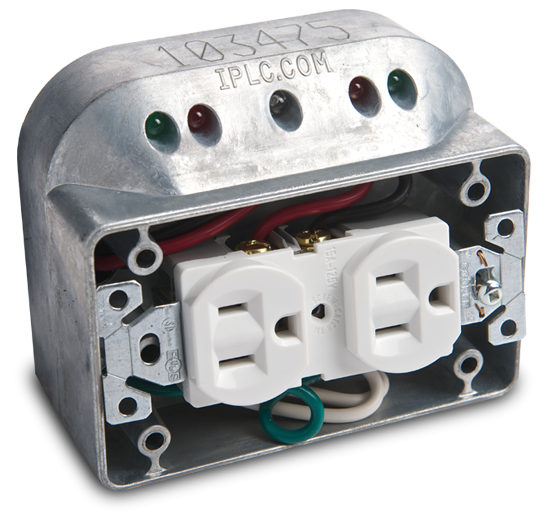 Product Gallery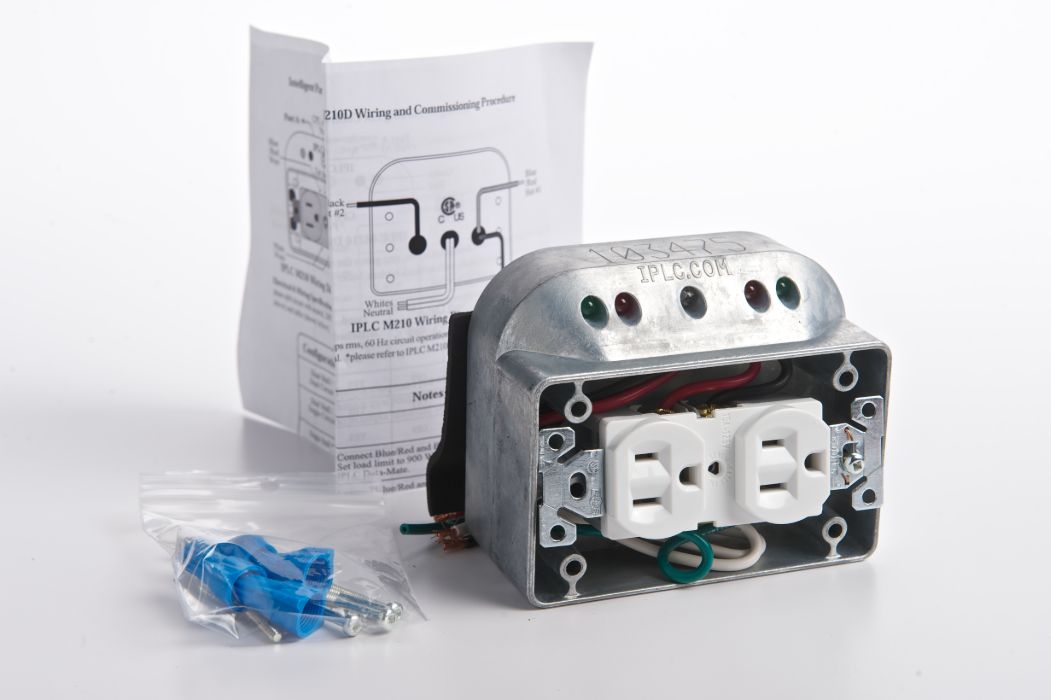 Smart Power Receptacles
Save money and power while reducing CO2 emissions.
The Intelligent Parking Lot Control is a smart power receptacle that can replace any existing parking stall power outlet. It measures temperature and wind chill and is factory programmed to automatically regulate the optimum power flow to ensure strong starts at any temperature.
It's user friendly design tells if there's power at the plug, and if their block heater has a short or a break in the circuit. Each IPLC handles two circuits and is provided with factory programming. Each outlet can be individually programmed to suit specific needs.
Features
The IPLC unit can be installed in minutes without any special wiring.
Ideal for new or retrofit jobs, models available for 15 or 20 amp installations.
The IPLC has flexiable programming capabilities for all applications.
The IPLC can reduce energy costs up to 65%.
The IPLC has unique diagnostic feedback lights.
Shipping
Shipping is estimated at checkout.
Returns
30 day return policy, see Refund Policy.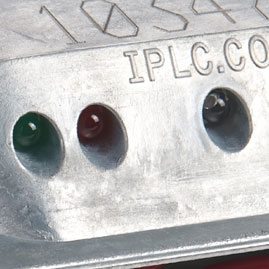 Optical Data Port and Feedback LEDs
The IPLC M210 has two green LEDs, two red LEDs and an infrared optical data port for programming. The colored LEDs provide visual feedback to the user about the status of the unit and indicate the diagnostic status of their plugged in equipment.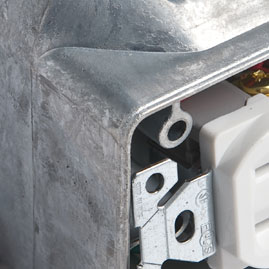 Weatherproof and Long-lasting Durability
The IPLC M210 circuit board and microprocessor is embedded in a weatherproof elastomer compound that provides protection in extreme hot and cold temperatures. Additionally, the unit is encased in a robust cast metal case to provide long-lasting durability.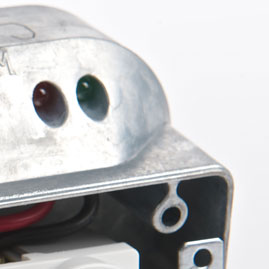 Microprocessor and Temperature Sensors
Within the IPLC M210 unit is a microprocessor and temperature sensors which control the flow of electricity based on the programmed schedule. The IPLC M210 saves parking lot owners up to 65% while providing a user friendly and maintenance reduced solution.
---
Models
| | |
| --- | --- |
| IPLC M210-15 | Standard schedule for car parking lots, profile changes can be made with a Data-Mate. Comes with 15 amp rated receptacle for installation with 15 amp breakers |
Pre-Programmed Schedule
| | |
| --- | --- |
| Schedule | M210-15 |
| Initial Power Delay | 2.05 Hours |
| Load Limit | Up to 1,800 Watts (15 Amps) |
Specifications
| | |
| --- | --- |
| Certification | The IPLC M210 is a CSA certified product in Canada and the United States of America. |
| Exterior Material | Zinc Die-Cast |
| Interior Material | Elastomer |
| Rust Resistant | Yes |
| Indicator Lights | 2x Green LEDs and 2x Red LEDs |
| CPU Access Port | IR (Infrared) |
| Individual Circuits | Two |
| Receptacle | 15 amp rated (M210-15) |
| Circuit Operation | 60 Hz |
| Factory Set Amps | Factory set at 15 amps, select models with 20 amp rated receptacles require a Data-Mate |
Physical Information
| | |
| --- | --- |
| Physical Details | View Dimension Drawing (PDF Download) |
| Unit Width | 4.41 inches |
| Unit Height | 3.54 inches |
| Unit Depth | 2.21 inches |
| Unit Weight | 2.25 lbs |
Packaging Details
| | |
| --- | --- |
| Box Width | 6.37 inches |
| Box Height | 4.25 inches |
| Box Depth | 5.12 inches |
| Box Weight | 2.75 lbs |
What's in the Box
| | |
| --- | --- |
| Product | IPLC M210 |
| Mounting Screws | 5x Zinc Plated #6 x 4 inch Mounting Screws |
| Mounting Gasket | Black Weather Resistant Gasket |
| Wire Connectors | 4x Can Twist Wire Connectors |
| Literature | IPLC M210 Commissioning Statement / Installation Guide |
Warranty
| | |
| --- | --- |
| Term | 3 Years |
| Coverage | Materials and Workmanship |
| Software Updates | Free Product Lifetime |
| Full Details | The IPLC has a 3 year warranty on materials and workmanship and is handled directly with the manufacturer. This warranty covers normal use of the product only and does not cover abuse, accidental damage or vandalism. However a $50.00 factory credit is available for any IPLC unit returned directly to the manufacturer regardless of purchase date, condition or circumstances of the returned unit. This credit can only be used towards the purchase of a replacement unit from the manufacturer at the current MSRP. All software updates are free for the life of the product and require an IPLC Data-Mate. |